We've built the future of mobility
One platform, all mobilities for
Today, customers expect companies to deliver the latest digital multi-asset, in a sustainable cross-market approach. Stellardian is the first technology worldwide ready to make this possible.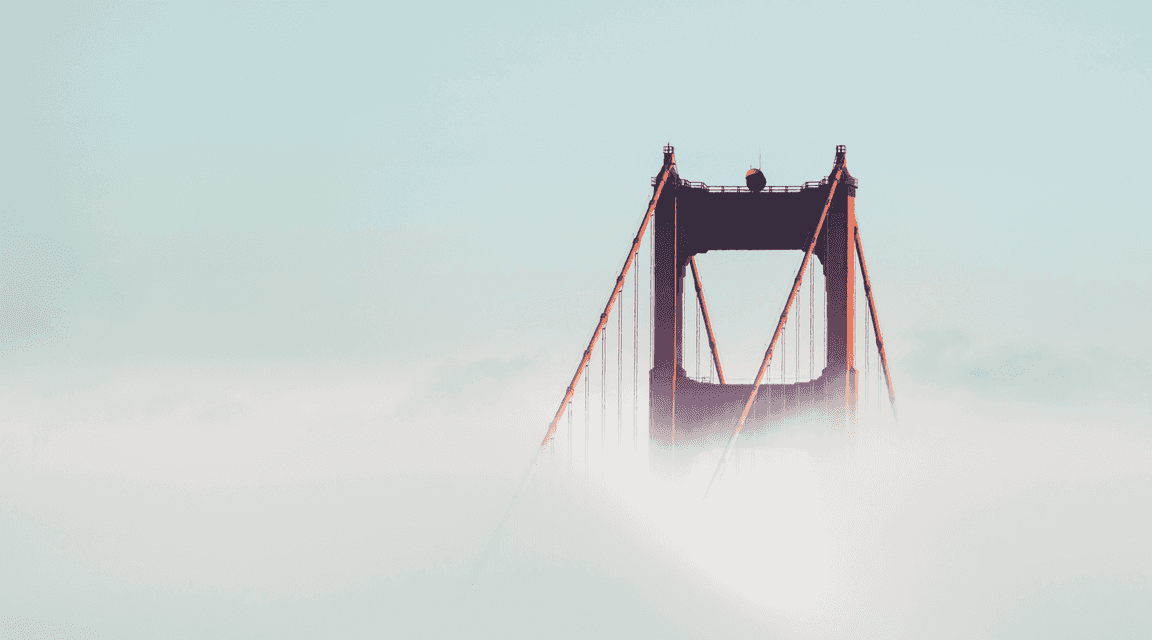 The mobility software suite to digitalize business operations and customer experience as a high-performance whole
Increase Profit Margins
Automate your back-office operations. Reservations, preparation, pick-ups, drop-offs, invoicing, incident management
Sustainable Transformation
Optimize workflows and processes through the digitalization of your fleet
Cross Trained Employees
Reduce your onboarding time and boost employee productivity. With the simplicity of our app, your employees are trained across positions and can work effortlessly
Connect multiple assets
Connect and integrate all types of assets via native integration, telematics and keybox dispensers in our own IoT platform.
One fleet vision
Optimize workflows and automatically
Integrate ecosystems
Integrate the latest technology and experience all mobility eco-systems and tools
Paperless Account Creation
Enable a paperless account experience, thanks to scanning and contract signature feature
Enable a 100% self-service experience
Enhance your customer experience by enabling a self-served rental experience via the user-friendly booking platform
Eco-friendly driving behaviours
Provide your customers with guided instructions and best practices depending on vehicle choice, recharge/refuel and their driving habits
Unify the customer journey
Provide customers access to multiple services and assets within a single place
Increased customer support
Set your team up to provide the best user experience by more efficiently managing customer tickets and feedback
Take immediate action to your customer's needs over multiple markets and assets.
Maximize fleet usability across multiple markets
Mobility service in one app

Cross market expansion

Increase fleet usage

Scale your revenue streams
Short & mid term rental
Monetize your fleet and open a new rental service.
Long Term Rentals
Enable long term mobility services and contracts.
Car sharing & free floating
Expand your fleet to offer car sharing services (Station based or free floating)
Mobility Subscription
Enable mobility subscription models that suit customer needs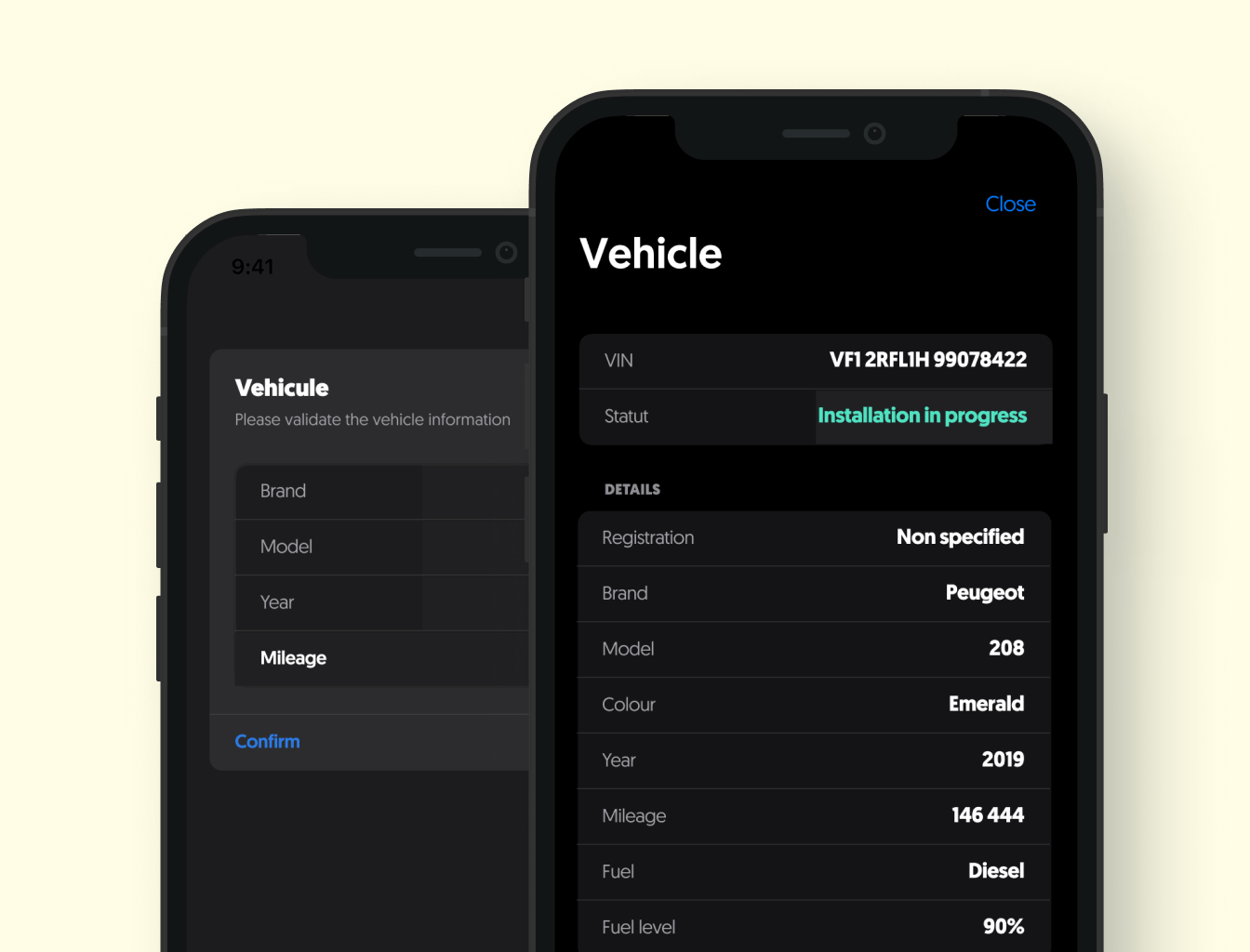 Complete service package to retain customers
Electric and gas operated vehicles

Clarify

Retrieve, centralize and homogenize data

Suit Unpredictable customer's needs

Enable native & telematic integrations
E-Bikes, Mopeds & Scooters
Integrate everyday sharing solutions
Electric Vehicles
Expand your fleet to offer electric and adapt your workflows
Cars
Connect all cars through telematics or native integrations
Vans
Expand your fleet to offer vans when needed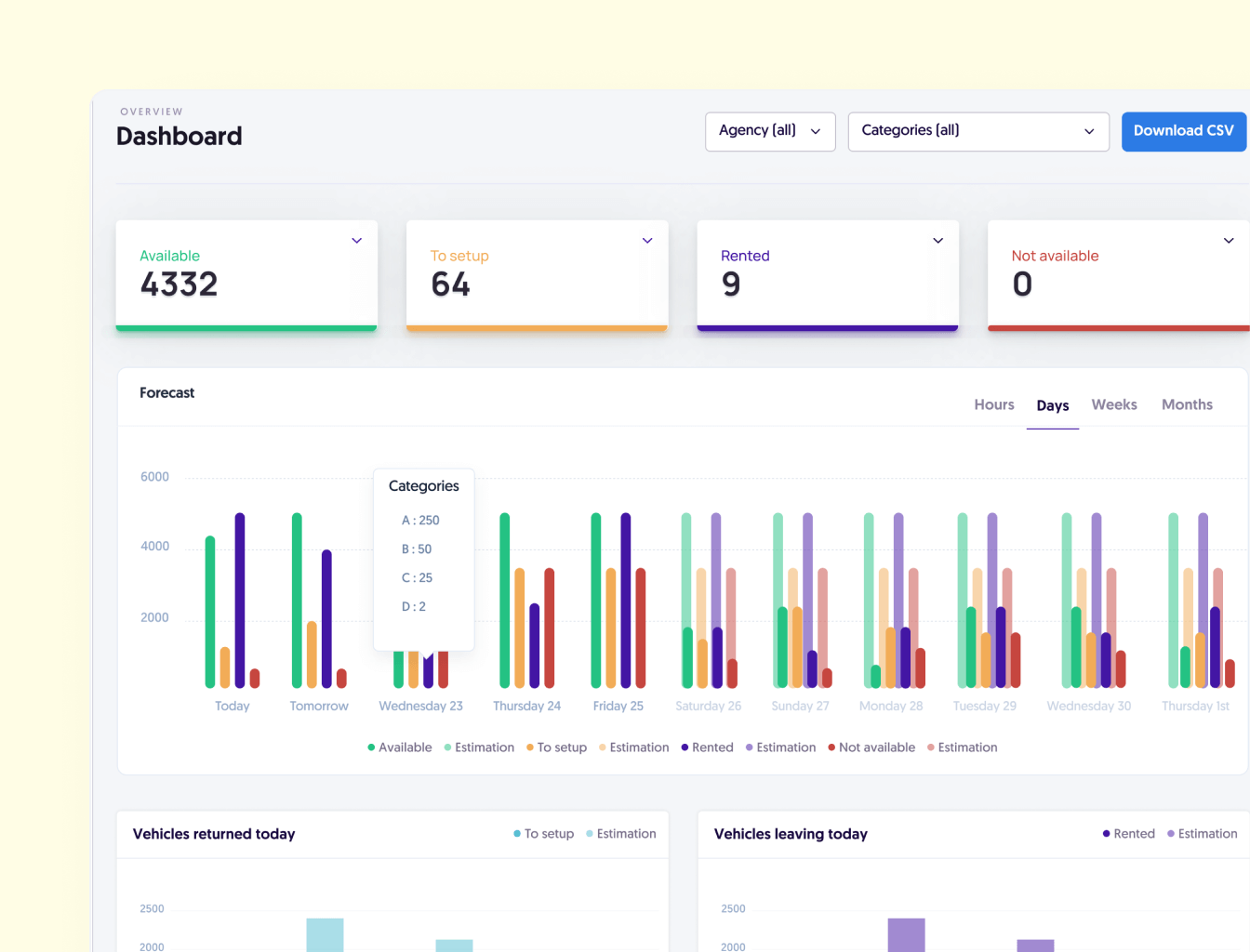 Stellardian's Features
Set your business apart and make your applications memorable by implementing Stellardian in white label.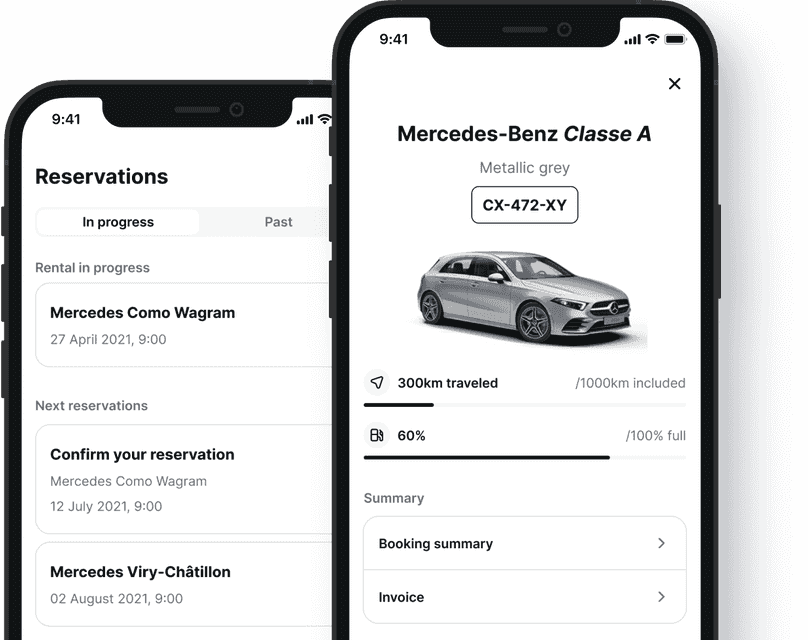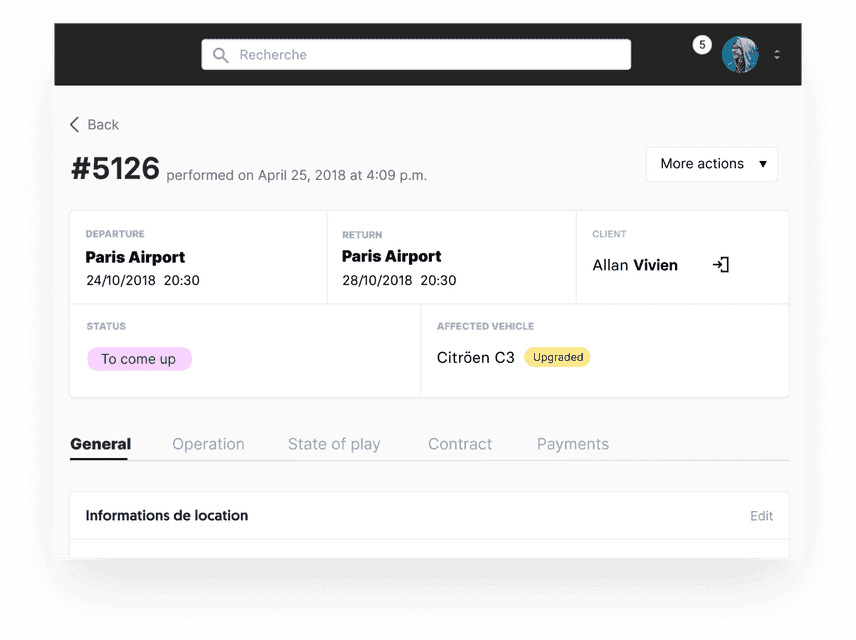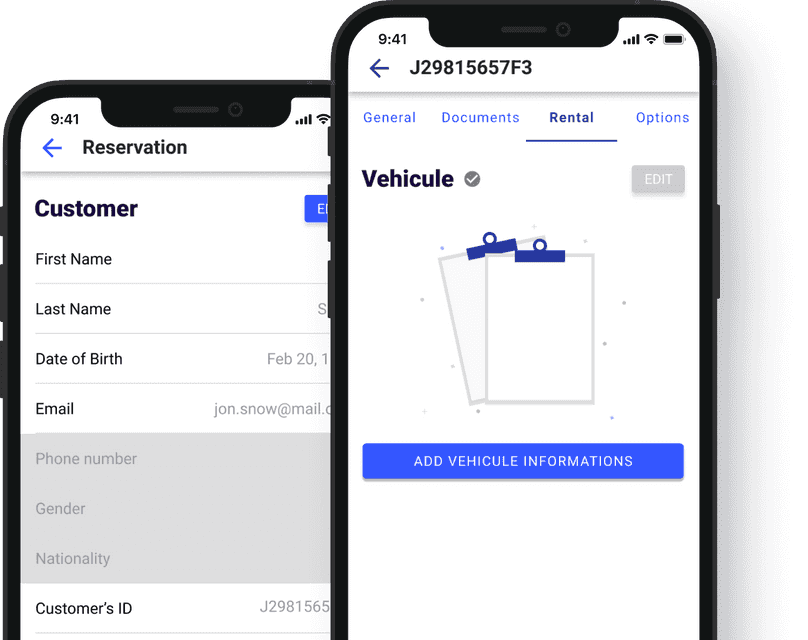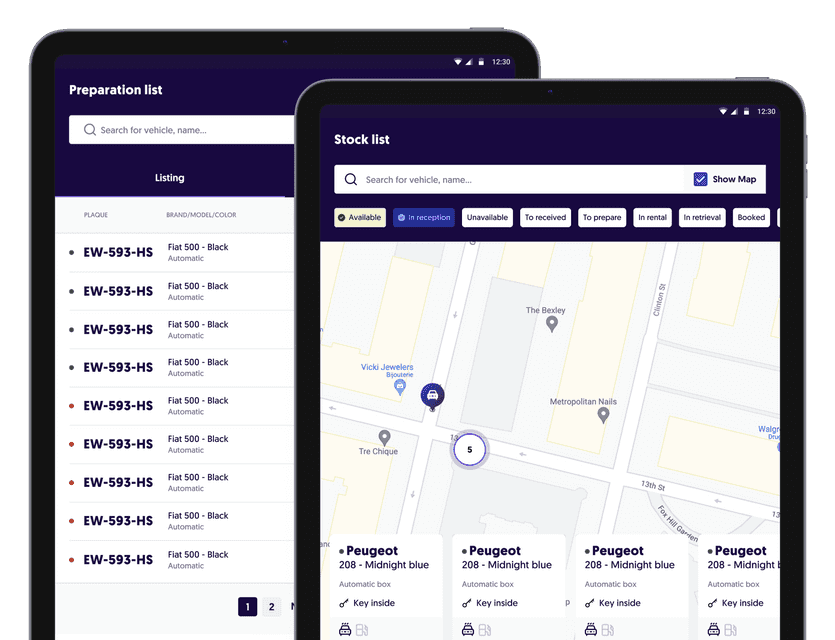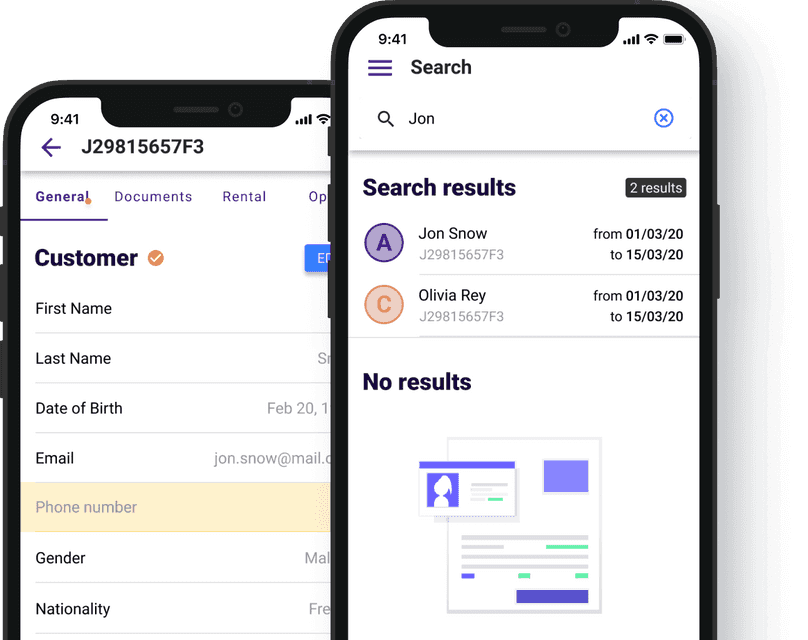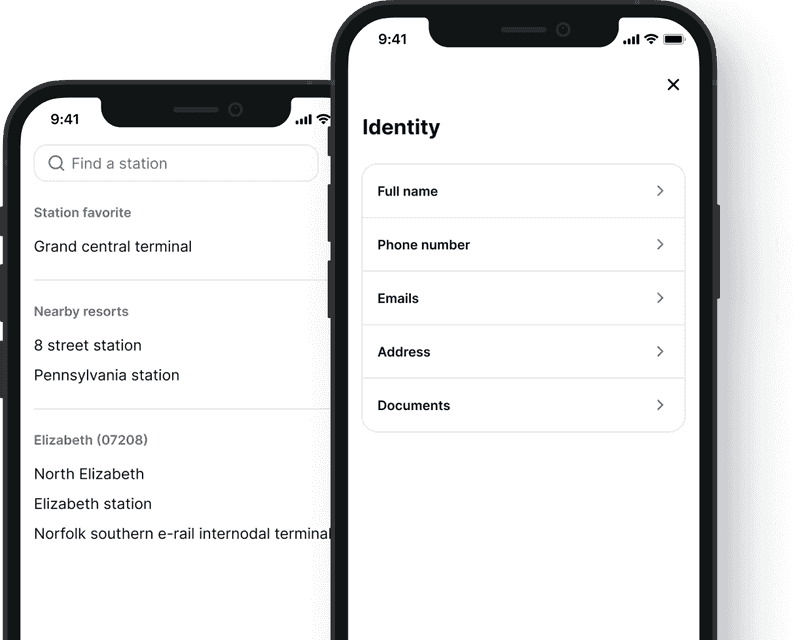 Paperless
ID and document digital scanning

Digital payment method

Two-factor authentication
Simplify the Booking Experience
Select a vehicle and schedule a trip

Automatic terms and conditions generation

Add on options

Digital contract e-signing
100% Self Served Rentals
Self-served pickup with virtual key

Check-in car inspection

Contactless check-out and drop off

Incident management and invoicing

Extended rental and add on options (coming soon)
Stand out in the mobility era with a state-of-the-art software suite
See how Stellardian benefits your business
Improve Customer Experience
Increase satisfaction & retain customers by offering a 100% digitalized experience.

Adapt your business to cover multiple markets
Mitigate all kinds of risks by diversifying your business operations across multiple markets.

Adjust unpredectible customer assets needs
Fidelize clients with offering all mobility use cases and assets in one place.

Add new revenue streams
Expand and open your company to new business without changing your organization.

Increase Fleet Usability
Maximize your fleet's ROI by enabling multiple mobility services to increase usage rate.

New Cash Flows
By putting your business across multiple markets simultaneously, you protect your business from unexpected market changes.

Car Rental Know-How
Optimize operations by adopting best practices from major rental agencies.

Adapt to Evolving Customer Needs
Offer new revenue models like car subscription & long term rentals. Even if you haven't done it before.

An Outmatch Experience for Employees & Partners
Improve rental experiences providing a 100% digital booking and usage experience.

360° Vision of your Services
Supervise and monitor all journeys while respecting all corporate policies.

Reduce Fleet Cost
With a one-fleet strategy to reduce your Total Cost of Ownership (TCO) and Total Cost of Mobility (TCM).

Car Rental Know-How
Optimize operations by adopting best practices from major rental agencies.

Inspired Citizens
Build on general wellbeing by offering additional mobility services.

Increase Fleet Usability
Maximize your fleet's ROI by enabling multiple mobility services to increase usage rate.

Reduce Fleet Cost
Optimize operations by adopting best practices from major rental agencies.

Please Go Green
Reduce a city's CO2 emmissions by pushing car sharing services and other eco-friendly transportation systems with our platform.
More products within the horizon
Help us keep building the future. Join our Early Adopters program for great benefits & products.

FLEET
A fleet manager's dreamed way to supervise vehicles supply and demand flows.
HUB
Third-party API's integration for external partners and marketplaces for business growth.

BROKER
The maximization of sales and occupancy rates from fleets across different marketplaces.

PEOPLE
Track all your employee's performances and reward them based on their NPS index.
Have you ever seen a single SaaS platform covering all angles ?
All new mobility means and services streamed through one platform.
Frequently asked questions about Stellardian
Everything you need to know about the product and billing. Can't find the answer you're looking for? Please send a message to our team.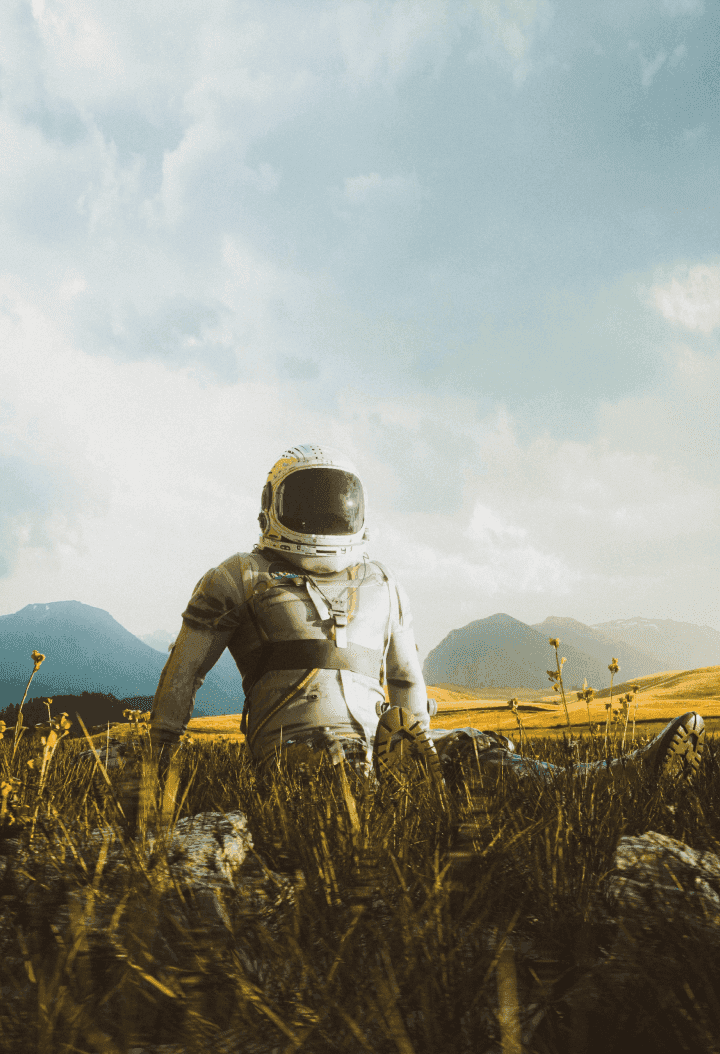 Let's have a call
Takes only a couple of hours to set up Stellardian for your free personalized demo. Get unlimited access for 30 days.